Welcome to Creations by Nathalie
At Creations by Nathalie, we draw inspiration from the beauty of the world around us to create stunning, high-quality products that are tailored to your unique tastes. From handmade jewelry and home decor to custom gifts and accessories, our creations are designed with your individuality in mind. Discover the perfect piece to express your style and make a statement, only at Creations by Nathalie.
What happy customers are saying
 Thank you for our new centerpiece. I don't normally want to sit here but now its nice. Thanks!

Ramon Batista
A beautiful addition to our dinner table. Thank you so much!

Damaris
I enjoy seeing my arrangement everyday.

Alexandra
Thank you so much for the arrangement! Its the most beautiful piece in our kitchen

Maria Rubio
Arrangements for every occasion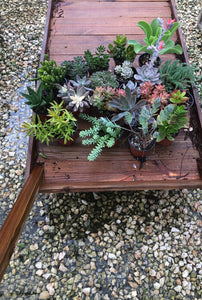 Fresh and Seasonal Plants
Discover the beauty of locally sourced plants handpicked from our partner farms in South Florida. Our vibrant selection of succulents and orchids are chosen for their freshness and quality.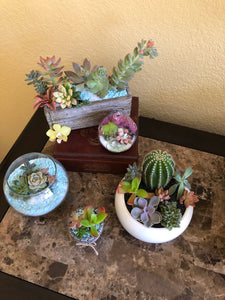 Designs that Change every Season
At Creations by Nathalie, we offer a constantly changing variety of unique plant arrangements. Our seasonal designs feature the freshest flowers and plants available, ensuring vibrant colors and quality. While our best-sellers remain popular, we strive to offer new and exciting options throughout the year.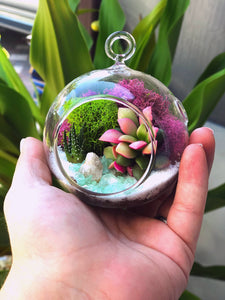 The Details Count
At Creations by Nathalie, we believe that every gift should be a memorable experience, which is why we go above and beyond to ensure that every detail of our succulent and orchid arrangements is carefully thought out. From the plant selection to the packaging, we strive to create a unique and beautiful gift that will be cherished for years to come.